lizzy_copycat


i got you a flower. it was the pinkest one i could find. i hope you like it: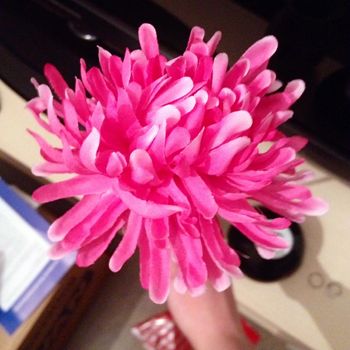 i also baked you a cake...

because birthday cakes are IMPORTANT, okay.

first let me explain how this works... the cake is you. but they don't sell licorice shoestrings here for reasons i will never understand, so for today you're ginger, okay? to make up for it i gave you a blue sweater. (it's old...) the cake is SUPPOSED to be decorated with all different kinds of candy, but all the cake-appropriate candy had gelatine in it, so... m&m's it is. (that's better, anyway.)




it's tradition that you cut the head off the birthday boy/girl and then all the kids ask for a part of the body to eat. normally they'll choose based on where the best candy is, but some kids also just like the idea of saying "i'm eating your brain, hahaha," so there's also that. when the head is cut off, everyone is supposed to scream, so kindly scream while i behead you. (it shouldn't take more than five seconds, but go crazy if you want.)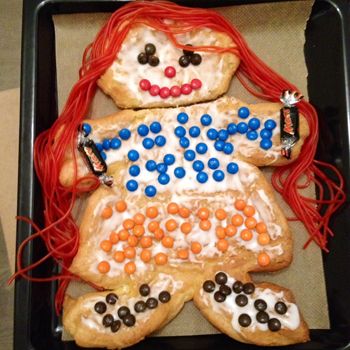 obviously the birthday girl/boy gets first choice, but let's just assume you picked an arm because, hello! that's where the mini mars bar is.

here's your piece of birthday cake:




enjoy! (we go nuts with flags on our birthdays. it's basically why we have one.)

i also got you a present...